Cirrus Network's dream has finally become true. The Australian IT service provider has managed to land a large managed services contract with Crown Melbourne and Crown Perth. They have agreed to a five year, $2.5 million contract. Cirrus Network will manage data networks, as well as voice infrastructure at the two gambling establishments and entertainment complexes, in an effort to reach performance, business continuity, and availability goals.
Crown Melbourne resort has a casino, 3 hotels, rooms for formal social gatherings, restaurants, and shopping and entertainment facilities. As far as Crown Perth is concerned, the resort and casino have a convention center, theater, and 2 ballrooms.
The Australian IT service provider submitted their competitive bid and, as a result, they won the tender. They offered the Crown a money-saving solution that supports the activities occurring on a daily basis. The solution enables the supervision and management of the networks in line with availability targets. Therefore, it should not come as a surprise that the publicly listed company won the managed services contract. The IT service provider will commence upon completion of the transition.
Cirrus is more than happy with the result. Cirrus Networks is thrilled to have won the bidding and become a business partner with Crown Casino. Matt Sullivan, chief executive at the company, publicly stated that they are very eager to collaborate with what he called "Australia's largest entertainment groups". According to the CEO, the managed services agreement proves once again that Cirrus is capable of providing cutting-edge solutions and to deliver meaningful value to their clients.
It is interesting to note that this year alone Cirrus Networks has seized many opportunities. A striking example is the $1.6 deal to supply networking hardware and IT maintenance support to the Australian Trade and Investment Commission, doing business through their subsidiary, Correct Communications, a systems integrator headquartered in Canberra. Cirrus bought the company back in November 2017. At the beginning of this year, i.e. in January, the IT service provider closed a deal with Peter MacCallum Cancer Center, providing some or all the network, voice communication, and IP solutions required.
All in all, the company has managed to bring in more money, increasing their profit by 176% by means of acquisition, increasing output, and enhancing internal sales. They have succeeded in reaching $52.9 in the last financial year. Cirrus Networks is a company that works together with businesses so as to understand their needs and wants. With a team of high-quality employees, they are able to concentrate on creative value solutions for clients. The solutions that they implement are economical and ensure an operational gain.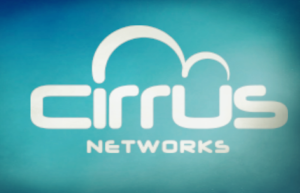 Cirrus Networks provides a variety of services, including but not limited to a data center and cloud, storage, data management, end-user computing, business continuity, and IT management. The Melbourne-based IT service provider has acquired many clients, particularly due to excellent service and innovative solutions, winning many awards along the way. It is interesting to see what they will do in the future. Maybe they will become number one in the world of enterprise managed services.